Our Services
International Healthcare Service
Experience the warmth and safety of healthcare with Amrita Hospitals. We offer unparalleled medical care, making the best use of trailblazing technologies.
24/7 support to meet all of your requirements.
A refined selection of cuisine tailored to your preferences.
Our team is proficient is fluent in English to facilitate easy communication.
Access to a medical facility outfitted with the most advanced technology.
Access to world-renowned physicians and specialists in a variety of disciplines.
To ensure your convenience and safety, we will communicate with local embassies, consulates, and missions.
Appointment scheduling coordination for a frictionless experience
For your safety, we have implemented hygiene and infection control protocols that meet international standards.
Notifications required by law and registration with local authorities
Management of personalized medical consultations and hospital admissions.
Individualized nursing care and attention for a rapid and comfortable recovery
Rehabilitation services for postoperative recovery and care
There are secure lockers for your peace of mind.
Assistance with translation in all languages to facilitate communication with physicians and staff.
Internet access in the accommodation facilitates communication with loved ones.
Medical Opinion/Appointment

Take the first step towards the best healthcare solutions by requesting a medical opinion online. Simply complete our online inquiry form, and our healthcare executive will promptly contact you to guide you through the process. From arranging your visit to our hospital to providing any necessary assistance, our team is dedicated to ensuring a seamless experience.
To ensure we select the right specialist for your medical case, we require the completion of an inquiry form. The form includes details about your medical concerns, contact information, and preferred appointment date. We urge you to complete all requested information to expedite the process.

Kindly submit the request form by way of fax or email in order to get the process started. Once we receive the form, we will request that you send us a medical report (in English), related films (X-ray, MRI, CT scan, ultrasound), and pathology slides, if applicable. These documents can be sent via courier to the contact address provided below.

Our international healthcare executive will promptly confirm your appointment upon receipt of your appointment request form and medical report. Kindly provide accurate and clearly written contact information, including email, telephone, and fax, to ensure seamless communication.
Feel Free to Contact Us
We greatly value professional medical expertise. When it comes to our patient's health, we always make ourselves available to answer their questions and address their concerns. Our team of professionals, who are always available to help you, can estimate consultations, diagnostic tests, and surgical treatments. Our medical inquiry form makes it simple for you to get in touch with us, and we promise to respond quickly to any questions or concerns you may have. We hope to be of assistance to you and a companion on your path to wellness.
Enquire now
Email us your medical queries at:
Why choose Amrita Hospital Kochi
Amrita Hospital, Kochi is a place where you may begin your path to complete healing with the help of world-class medical professionals who put your comfort and well-being first.
Healthcare that's easy to get to
Our modern facilities and central location make it possible for anyone to receive the high-quality treatment they need. You won't ever have to compromise on medical needs.
Right diagnosis
Our team of expert physicians and cutting-edge diagnostic technology will provide you with accurate diagnoses and individualized treatment plans, giving you the best possible chance of recovery.
Personalised care
With a compassionate team of specialists who take the time to comprehend and accommodate your specific needs, you will receive unparalleled, patient-centered care that places your medical needs first.
Safety
You can rely on us to prioritize your health and safety by adhering to international healthcare standards, utilizing cutting-edge technology, and employing experienced healthcare professionals, thereby ensuring you receive the highest level of care possible.
Super Deluxe Room for International Patients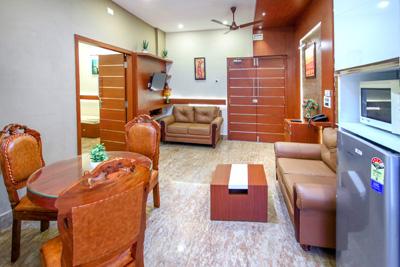 Frequently Asked Questions
In high risk pregnancies, Pediatrician maybe involved even before the baby is born as part of a multi-disciplinary team managing the mother and unborn baby. For normal pregnancies, it is advisable to consult Pediatrician from birth.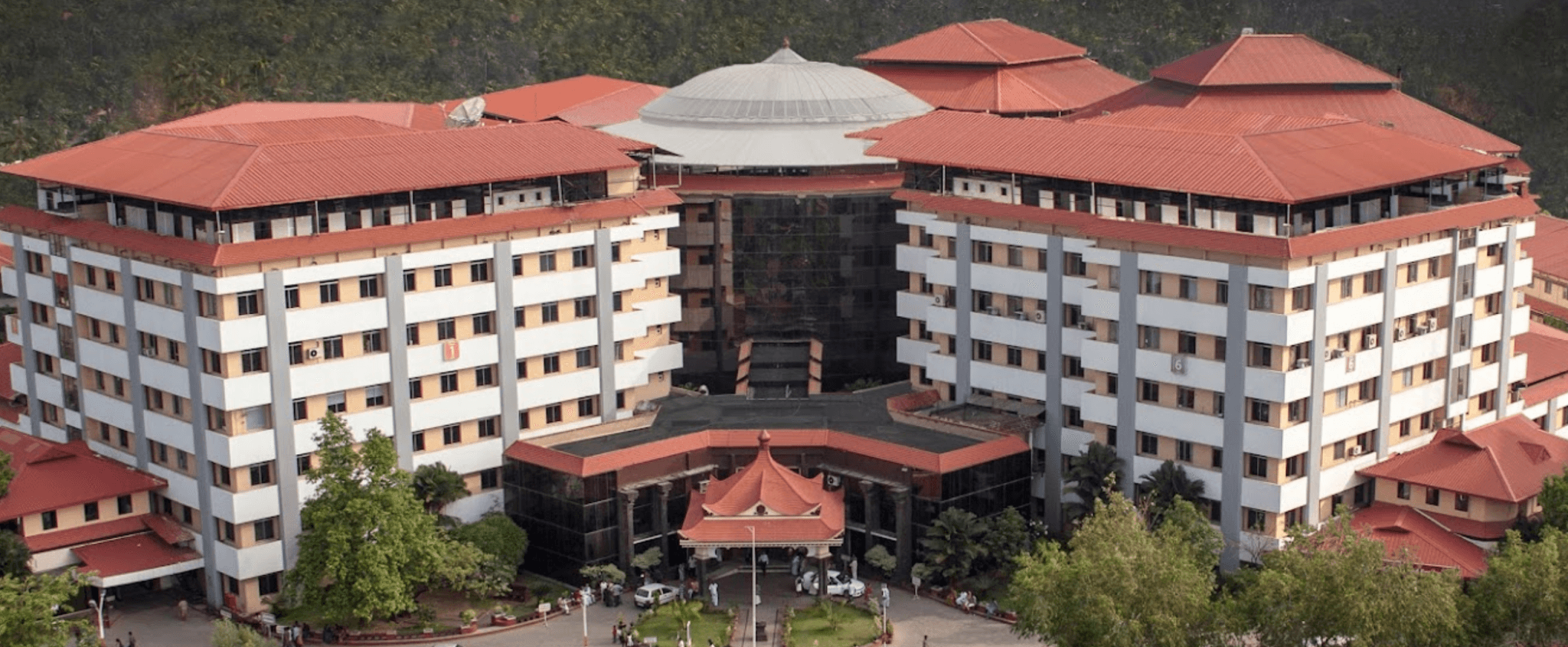 Yes we have a dedicated team to support International patients in the Hospital
Yes we usual encourage our patients to send their medical report is advance so that we can have it evaluated by our team of consultants and share the treatment plan and cost estimate.
Yes, you can connect to us digitally for follow up.
Yes we provide interpreter assistance due the course of treatment in the hospital.
Our International patient management team will coordinate your airport transfers 
You can access Medical records and reports on request, you would be requested to send an email to our International desk and reports will be forwarded to you. 
We encourage all patients to travel by obtaining Medical Visa. The hospital shall share invitation letter to you. You can submit the required Visa application document along with the invitation letter to Indian embassy in country of origin.
For booking appointment kindly use the link, https://amritahospitals.org/kochi/book-appointment
On receiving your travel details our team will work with the treating consultants to fix dates convenient to you.
Complete the Medical Opinion/Appointment Request Form.
Medical Report, Films and Pathology Slides
Appointment Confirmation
The patient's confidentiality regarding his/her treatment is vital and is of prime importance to us. It is the right of an individual that his/her personal and medical information is kept private and confidential. We take at most care to maintain patient privacy. All medical records are kept confidential between the patient and hospital.
Patient planning to visit hospital after completed the Visa process.
Patients consult with consultant for admission.
After treatment completed will patient discharge. 
Web Link: https://amritahospitals.org/kochi/
Payment are accepted either in Card/Cash. You can also transfer fund to the hospital account before your travel. International patient team will coordinate with you during the payment process.
Follow up care is initial for all patients to ensure his/her recovery is complete. The patient in advises to follow the instructions of the treating consultant. 
Patient can choose from various room categories available in the hospital, Private A/c, deluxe rooms and super deluxe rooms. One accompanying family member can stay along with patient on admission. If more than one family members are travelling they can avail our Guest house facility which is within the hospital campus.
Our hospital offer a full fledge laboratory services which include Biochemistry and Haematology laboratory, Histopathology and Cytopathology, Microbiology and Serology labs, Metabolic Disorders Laboratory, Cytogenetics lab, Molecular Biology , Toxicology and Poison Control Centre, Blood banking and Transfusion medicine.
English, Hindi, Tamil, Malayalam, Arabic, Maldives language, Srilankan